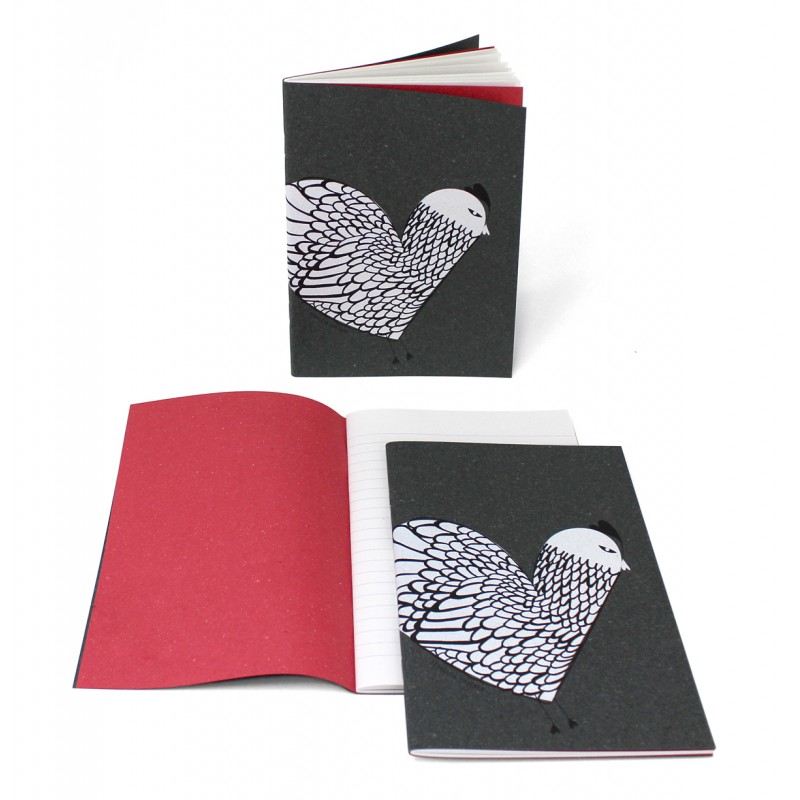  
Exercise-book Chicken. Pack 20 pieces
Exercise-book Chicken in recycled leather. Size 15x21 cm. Pack 20 pieces.
Exercise-book "Chicken" grey size 15x21 cm - Cover from recycled leather - 2 colors silk print . Inside 64 ruled (grey color) pages of recycled paper 80grm. First sheet in coloured paper.
SEBRIGHT CHICKEN: The Sebright is renowned as the most fascinating and attractive of all chickens due to its elegant, attractive and refined appearance. The contrasting colour which highlights the edges of the feathers is its most unusual characteristic. The Sebright "baronet" is very friendly towards people and, given its origins in the splendid Besford estate in Worcestershire, it is fun to imagine it romantically perched on a branch in the garden waiting for tea at five o' clock.
Find out more info on Ricuoio and other recycled materials used by Arbos