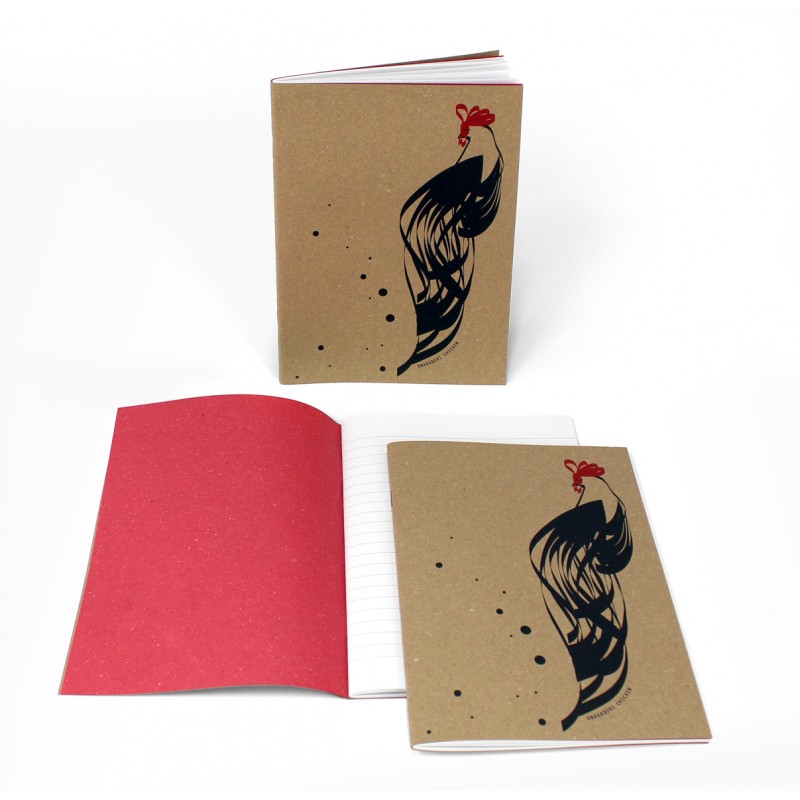  
Exercise-book Chickens. Pack 20 pieces
Exercise-book Chickens in havana recycled leather. Size 15x21 cm. Pack 20 assorted pieces.
Exercise-book "Chickens" size 15x21 cm - Cover from recycled leather - 2 colors silk print. Inside 64 ruled pages (gre color) of recycled paper 80grm. First sheet in coloured paper.
ONAGADORI CHICKEN: The characteristic long tail of this bird gives it a sophisticated and ethereal appearance, as if it has just emerged from a Japanese print on rice paper. It is a difficult breed to rear, specifically because of the fragility of its long tail. Some specimens, renowned as natural living monuments, can have tails up to eight metres long. The Onagadori chicken originates from Japan where the cockerels of this "fairy-tale" breed are often depicted as authentic icons, featuring in paintings and traditional fabrics.
Find out more info on Ricuoio and other recycled materials used by Arbos